The Witcher 3: Wild Hunt vai sair para PlayStation 5 e Xbox Series X
06/09/2020 07:00 por Leandro Alves
Categorias PC Playstation 5 The Witcher Xbox Series X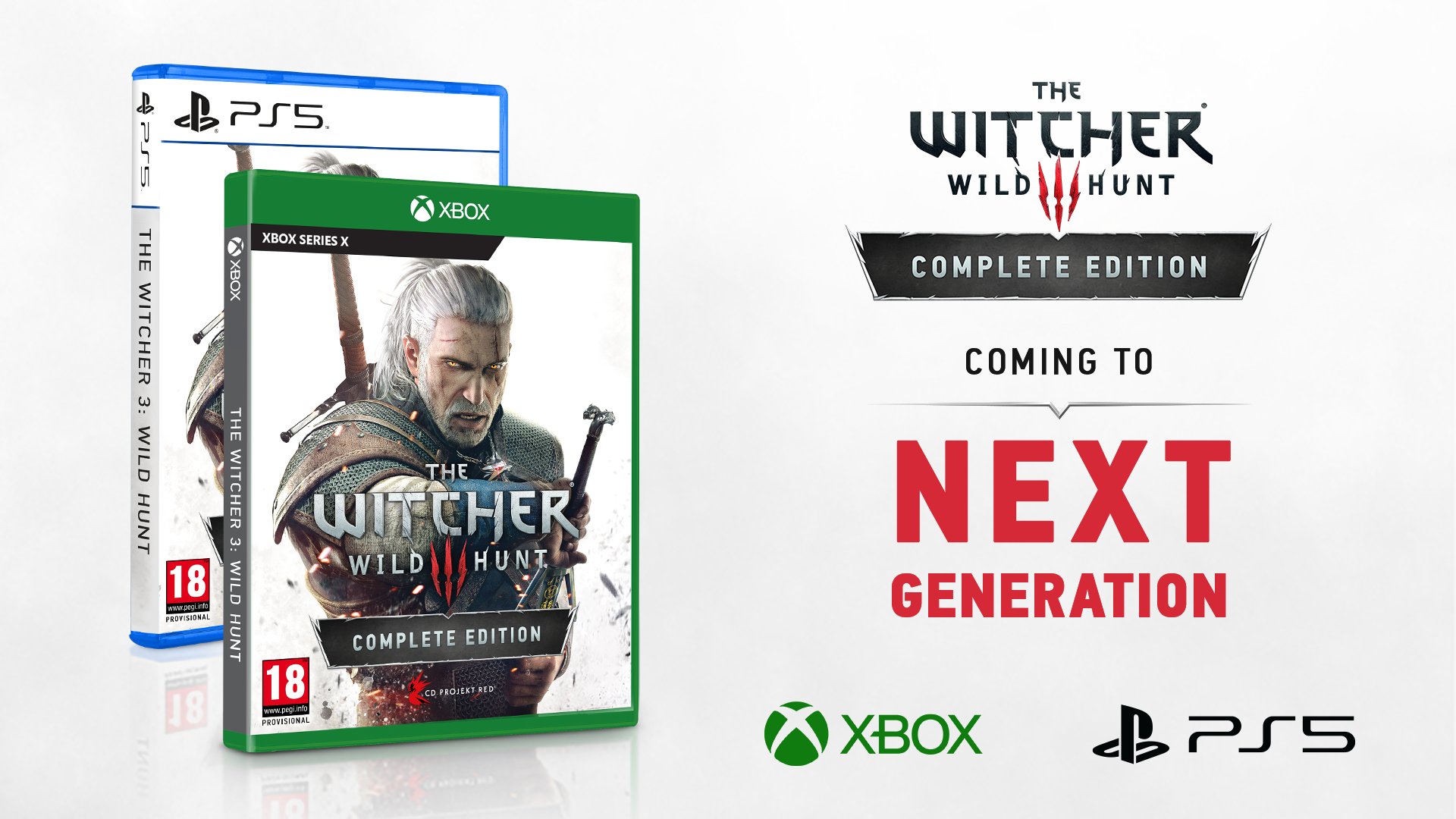 A CD Projekt Red vai lançar The Witcher 3: Wild Hunt para a próxima geração de consoles, as versões de PlayStation 5 e Xbox Series X vão tirar proveito dos novos recursos de hardware, vão ter melhorias visuais e técnicas, incluindo ray tracing e tempo de carregamento mais baixo. Todo o conteúdo será melhorado, desde jogo base, expansões e todos os conteúdos adicionais.
E o melhor de tudo, é que todo mundo que tiver o jogo no PC, PlayStation 4 e Xbox One, vai receber upgrade gratuito quando a nova versão estiver disponível.
The Witcher 3 is coming to the next generation!

A visually and technically enhanced version of the game will be available for purchase for PC and next-gen consoles & as a free update for owners of the game on PC, @Xbox One and @PlayStation 4.

More: https://t.co/JclubxpJim pic.twitter.com/gWCJzST3vr

— The Witcher (@witchergame) September 4, 2020
The Witcher 3: Wild Hunt foi lançado originalmente em 2015 para PC, PlayStation 4 e Xbox One. Em 2019 foi lançada uma versão para Nintendo Switch, que se chama The Witcher 3: Wild Hunt Complete Edition. Uma curiosidade é que a série The Witcher do Netflix, causou um inesperado aumento de popularidade em The Witcher 3, no começo deste ano ele chegou a quebrar seu recorde de jogadores simultâneos no Steam.
Receba mais sobre "The Witcher 3: Wild Hunt vai sair para PlayStation 5 e Xbox Series X" e outros assuntos interessantes gratuitamente no seu e-mail.
Não se esqueça de confirmar seu cadastro, basta clicar no link que será enviado para seu e-mail.
Ou se preferir você pode receber por RSS ou pelo Twitter.
Compartilhe: