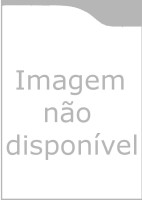 Daredevil

Plataforma: Game Boy Advance
Produtora: Griptonite Games
Distribuidora: Encore Software
Gênero:
Lançamento: 5 de Fevereiro de 2003

Descrição
Sem descrição para este jogo.


Dicas
23 Dicas

Destrave tudo
Entre com o password 41TK1S6ZNGV e depois end. Depois selecione Secrets e todos os items estarão disponíveis.

Lista de passwords
Na tela de titulo selecione Password e entre com algum dos seguintes passwords:

Rooftop Rumble - Y*PSC**K**4
This Traffic Is Murder - F*FNK*TKFKH
No Way To Treat A Lady - CCKMC*R*B*P
A Question Of Honor - 0CKN**4**KR
Fighting With Shadows - WCP7D*CDGKM
Over Troubled Waters - H**7LBK5**D
Master Of The Hand - 4**3NB23GKL
Descent Into Madness - MCP3NBY5B*L
Into The Savage Sewers - MCF2J*K5ZKD
Battle Below Ground - RCK6JB4VW*L
The King Commands - RCK2QBRVXKB
Wrong Side Of The Tracks - RL*7S*RXHKM
Out Of The Darkness - MNF39*MVJKN
No Return Ticket - 4LTPZBP5R*K
Switchback - RST21BK3SKK
Like Looking In A Mirror - RQYQZCPV8*M
Bad for Business - 4QYQ7CK39KC
Long Hard Climb - 4S2PZC459B*
Building Tension - 47T77D435L*
My Aim is True - MZY2ZRR5NBK
All That Money Can Buy - 8ZY7ZRMXML*
Final Showdown - MZ231S6XSGN

Obs: No lugar do * coloque o emblema do Demolidor.


Veja também
Se você gosta desse jogo, provavelmente também vai gostar desses:
Não deixe de ver a lista de jogos de Game Boy Advance