Fall Guys terá roupa de Godzilla
28/10/2020 01:08 por Leandro Alves
Categorias Godzilla Indie PC Playstation 4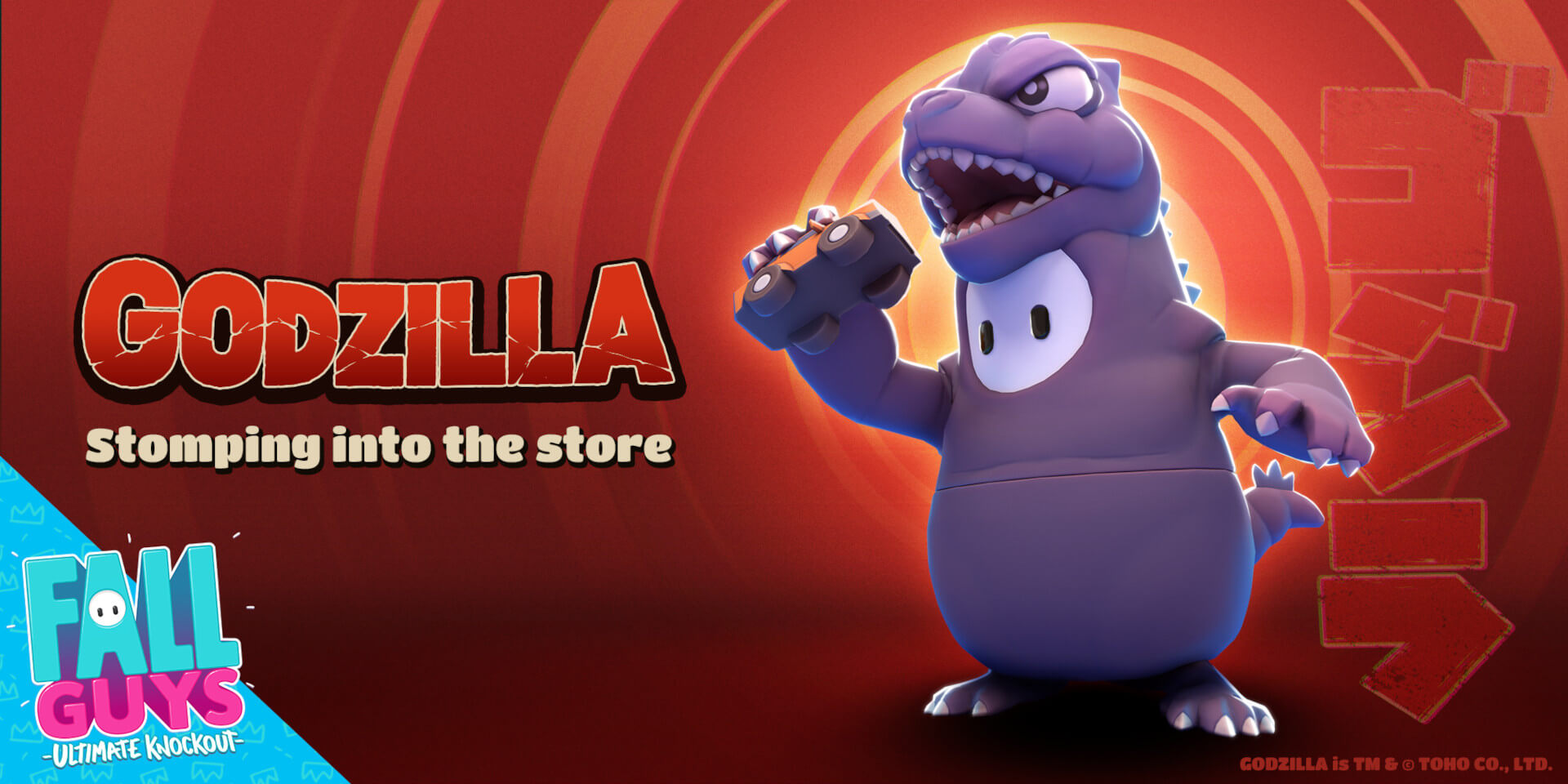 Fall Guys vai receber uma roupa oficial de Godzilla, que ficará disponível por tempo limitado. A roupa possui as tradicionais placas dorsais, garras, e o mais legal que segura um carro com uma das mãos.
A roupa estará disponível à partir do dia 3 de novembro, mas ficará disponível por tempo limitado. O preço será de 10 coroas, sendo que a parte de cima custa 5 coroas, e a parte de baixo mais 5 coroas.
LOL

I can't explain how excited I am to let you know that GODZILLA will be coming to Fall Guys next week

THE GODZILLA@TOHO_GODZILLA

THE ACTUAL GODZILLA

LITERALLY GODZILLA

OFFICIAL GODZILLA

Better start getting your crowns together now 👀 pic.twitter.com/cMgUdqHCgX

— Fall Guys 👑 (@FallGuysGame) October 27, 2020
A roupa de Godzilla no Fall Guys é o resultado de uma parceria entre a Mediatonic e a Toho Co., para comemorar o Godzilla Day,data que se comemora no Japão a data de criação do monstro.
Receba mais sobre "Fall Guys terá roupa de Godzilla" e outros assuntos interessantes gratuitamente no seu e-mail.
Não se esqueça de confirmar seu cadastro, basta clicar no link que será enviado para seu e-mail.
Ou se preferir você pode receber por RSS ou pelo Twitter.
Compartilhe: