PlayStation entra para o Guinness como marca de console mais vendido
06/12/2019 07:52 por Leandro Alves
Categorias Playstation Playstation 2 Playstation 3 Playstation 4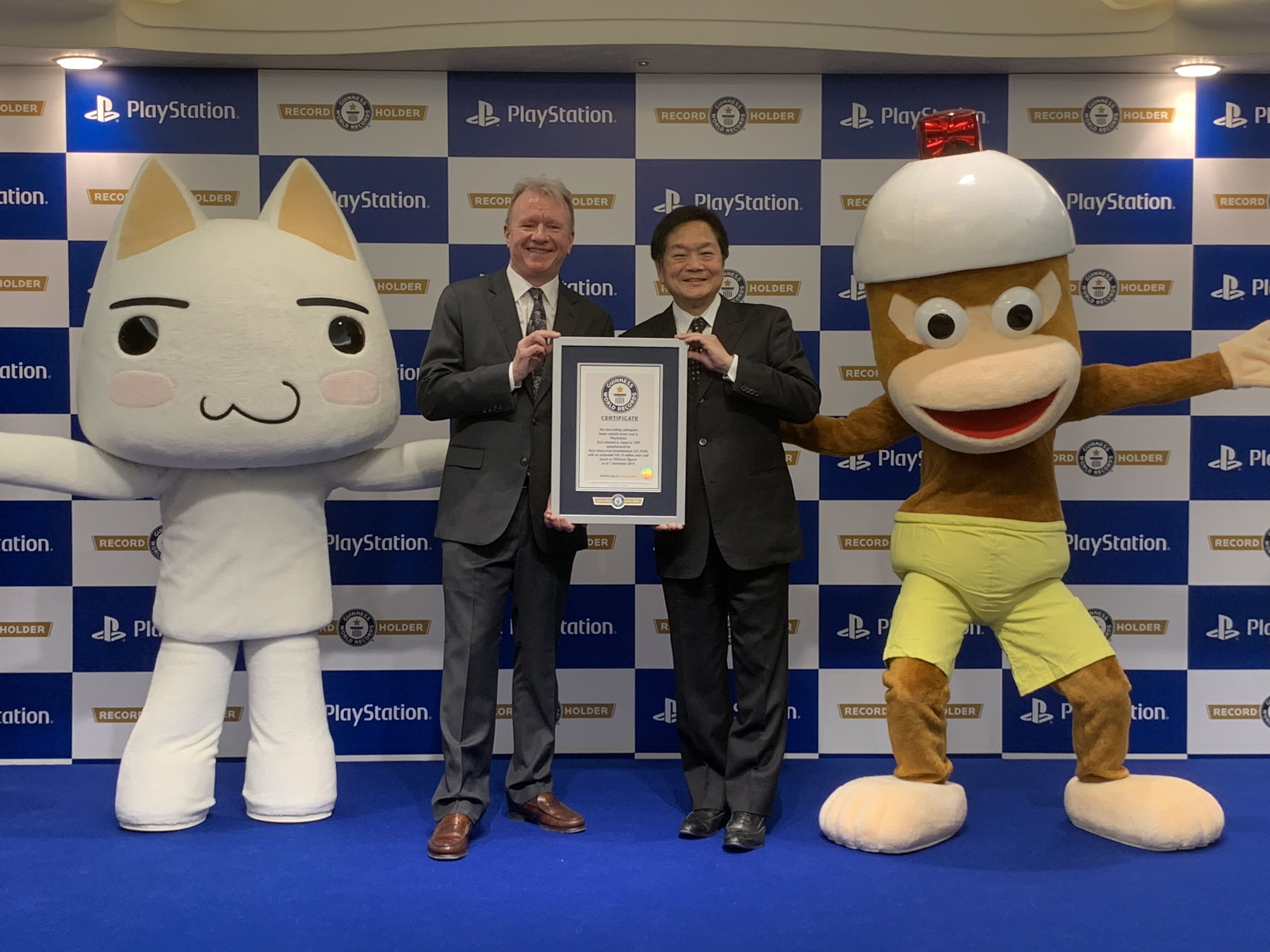 A marca PlayStation entrou para o Guinness World Records como a "marca de console de mesa mais vendido da história". Afinal a soma das vendas do PlayStation original até o PlayStation 4, totalizam cerca de 450,19 milhões de unidades, vendidas entre 3 de dezembro de 1994 e 7 de novembro de 2019.
Para comemorar foi feito um evento em Tóquio em 3 de dezembro de 2019, que também é o dia do 25º aniversário do PlayStation, que contou com a presença de Jim Ryan, que é o presidente da SIE (Sony Interactive Entertainment), e Ken Kutaragi, que é ex-CEO e considerado como o "pai do PlayStation".
We're thrilled to be certified as the best-selling home video game console brand ever, with over 450 million units sold across the original PlayStation, PS2, PS3, and PS4 as of Nov. 7 according to @GWR.

And it's all thanks to you 💙 pic.twitter.com/maO0TOVqs2

— PlayStation (@PlayStation) 3 de dezembro de 2019
O próximo console da Sony será o PlayStation 5, que ainda não tem uma data de lançamento, mas é bem provável que saia no final de 2020.
Receba mais sobre "PlayStation entra para o Guinness como marca de console mais vendido" e outros assuntos interessantes gratuitamente no seu e-mail.
Não se esqueça de confirmar seu cadastro, basta clicar no link que será enviado para seu e-mail.
Ou se preferir você pode receber por RSS ou pelo Twitter.
Compartilhe: