Shovel Knight será personagem jogável em Bloodstained: Ritual of the Night
19/06/2019 18:51 por Leandro Alves
Categorias Indie Nintendo Switch PC Playstation 4 Xbox One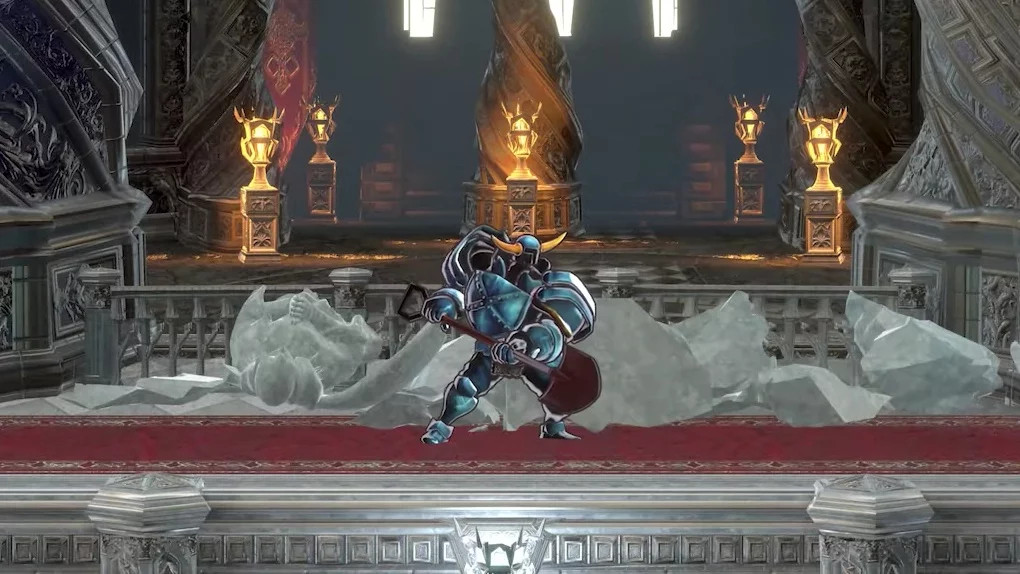 Bloodstained: Ritual of the Night acaba de ser lançado, está disponível para PC, PlayStation 4 e Xbox One. A versão para Nintendo Switch ainda vai demorar um pouco e chega apenas em 25 de junho.
Como não poderia deixar de ter, também foi disponibilizado um trailer de lançamento, que começa mostrando o produtor Koji Igarashi torturando uma pessoa, que representa a Konami, ele diz que retornou graças a ajuda de seu exército para fazer um jogo como deve ser feito, e que Bloodstained será duas vezes maior que seu jogo anterior e receberá 13 DLCs gratuitos. Mas a grande surpresa fica para o final, quando podemos ver o Shovel Knight como personagem jogável.
O Shovel Knight estreou como protagonista de um jogo com seu nome em 2014, desde então ele já apareceu como personagem jogável em diversos jogos indie, como por exemplo: Indie Pogo, Runbow, Blade Strangers, Cook, Serve, Delicious: Battle Kitchen, Move or Die, Dino-Run DX, Runner3, Riverbond, Rivals of Aether, e Blaster Master Zero.
Receba mais sobre "Shovel Knight será personagem jogável em Bloodstained: Ritual of the Night" e outros assuntos interessantes gratuitamente no seu e-mail.
Não se esqueça de confirmar seu cadastro, basta clicar no link que será enviado para seu e-mail.
Ou se preferir você pode receber por RSS ou pelo Twitter.
Compartilhe: