The Witcher 3: Wild Hunt Complete Edition é anunciado para o Nintendo Switch
13/06/2019 19:32 por Leandro Alves
Categorias E3 2019 Nintendo Switch The Witcher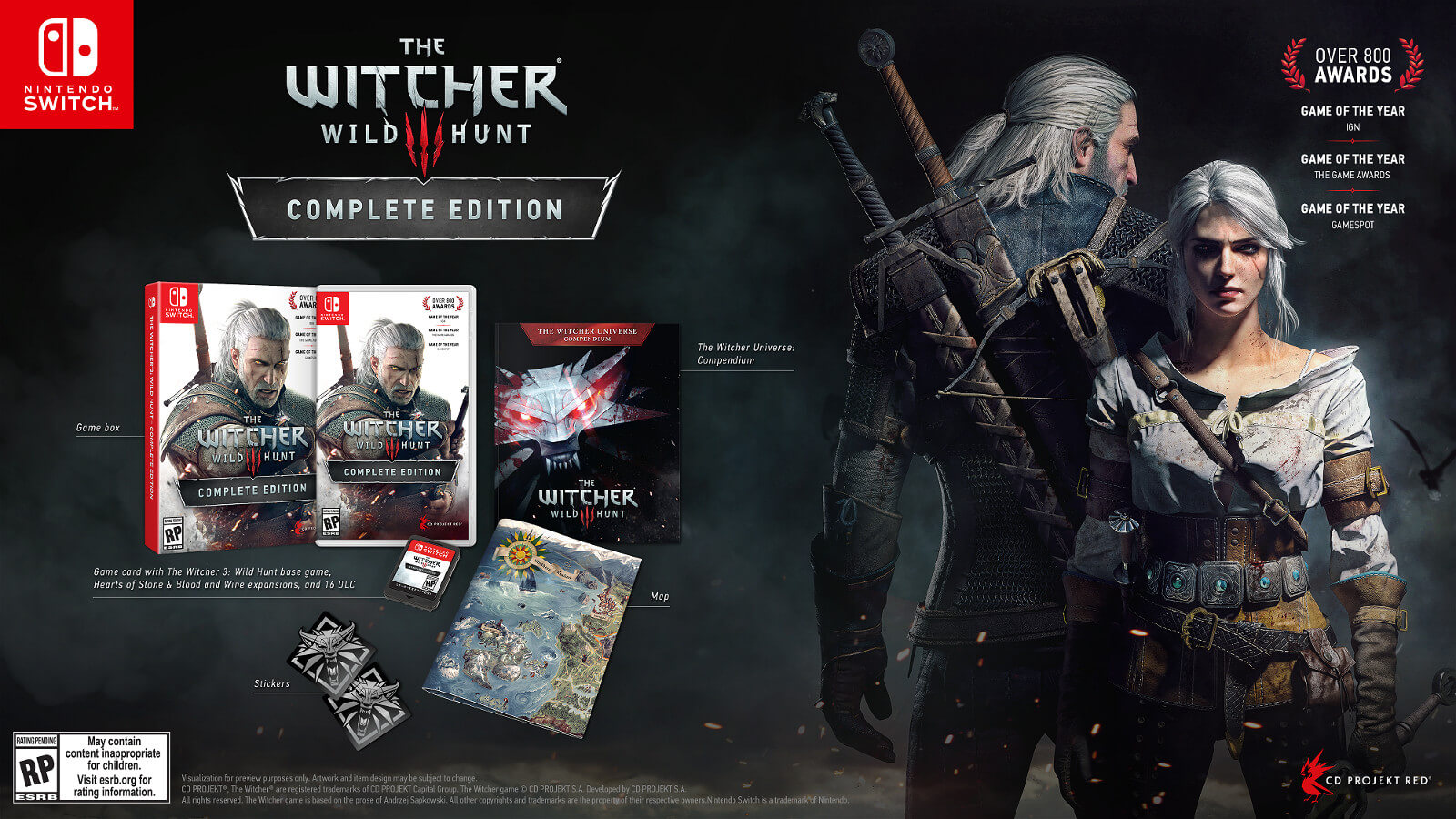 The Witcher 3: Wild Hunt Complete Edition vai sair para Nintendo Switch, a data de lançamento ainda não está marcada mais é certo que chega ainda este ano, tanto em versão física como em digital.
Vai vir com o jogo base, as expansões da história: Hearts of Stone e & Blood and Wine, assim como todos os 16 DLCs gratuitos, oferecendo mais de 150 horas de aventuras.
A versão física também virá com brindes físicos: um compendium do Universo de The Witcher, mapa do jogo e adesivos.
The Witcher 3: Wild Hunt foi originalmente lançado em 2015, atualmente está disponível para PC, PlayStation 4 e Xbox One.
Receba mais sobre "The Witcher 3: Wild Hunt Complete Edition é anunciado para o Nintendo Switch" e outros assuntos interessantes gratuitamente no seu e-mail.
Não se esqueça de confirmar seu cadastro, basta clicar no link que será enviado para seu e-mail.
Ou se preferir você pode receber por RSS ou pelo Twitter.
Compartilhe: