Sega anuncia mais 10 jogos para Mega Drive Mini incluindo Golden Axe e Street Fighter 2
18/05/2019 00:29 por Leandro Alves
Categorias Mega Drive Sega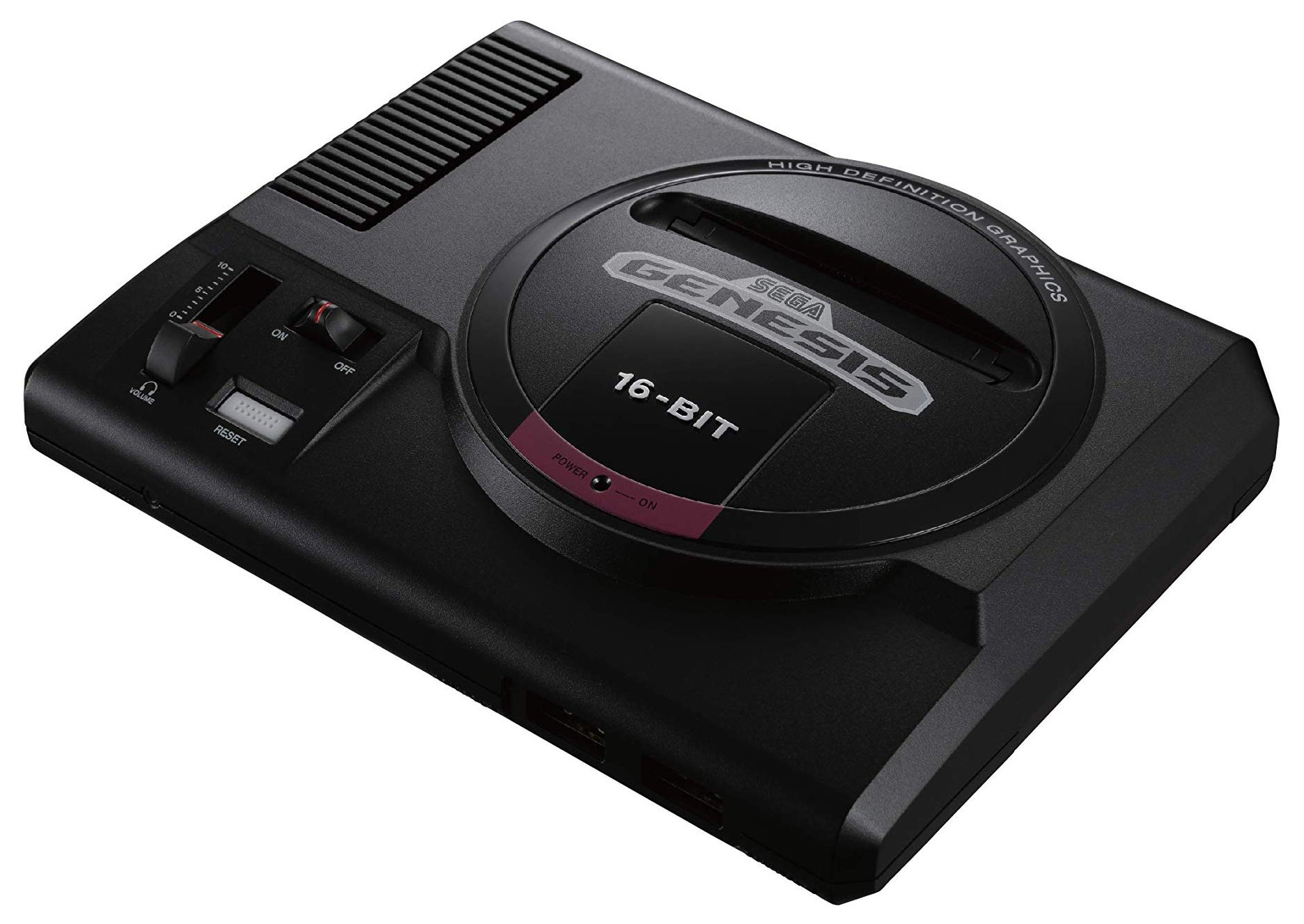 Já faz algum tempo que a Sega anunciou o Mega Drive Mini, até agora foram revelados apenas 20 jogos mas o console vai vir com 40 na memória.

Foram revelados mais 10 jogos, a lista completa pode ser vista logo a seguir:
- Alex Kidd in the Enchanted Castle
- Beyond Oasis
- Ghouls 'n Ghosts
- Golden Axe
- Mega Man: The Wily Wars
- Phantasy Star 4: The End of the Millennium
- Sonic the Hedgehog Spinball
- Street Fighter 2: Special Champion Edition
- Vectorman
- Wonder Boy in Monster World

Os jogos revelados anteriormente são os seguintes:
- Altered Beast
- Castle of Illusion
- Castlevania: Bloodlines
- Comix Zone
- Contra: Hard Corps (Probotector)
- Dr. Robotnik's Mean Bean Machine
- Earthworm Jim
- Ecco the Dolphin
- Gunstar Heroes

- Landstalker
- Sonic the Hedgehog
- Shining Force
- Shinobi III
- Sonic the Hedgehog 2
- Space Harrier II
- Streets of Rage 2
- Super Fantasy Zone
- Thunder Force III
- ToeJam & Earl
- World of Illusion

O Mega Drive Mini possui uma aparência que lembra o console original, mas é 55% menor e por isso mesmo não possui entrada para cartuchos, mas em compensação vem com 40 jogos na memória, algo que é padrão nesses mini-consoles. Ele vem com dois joysticks de três botões, possui saída de vídeo HDMI, fonte de energia é USB, será vendido por US$ 79,99 e o lançamento está marcado para 19 de setembro.



Receba mais sobre "Sega anuncia mais 10 jogos para Mega Drive Mini incluindo Golden Axe e Street Fighter 2" e outros assuntos interessantes gratuitamente no seu e-mail.
Não se esqueça de confirmar seu cadastro, basta clicar no link que será enviado para seu e-mail.
Ou se preferir você pode receber por RSS ou pelo Twitter.
Compartilhe: