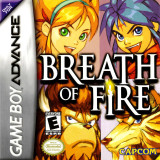 Breath of Fire

Plataforma: Game Boy Advance
Produtora: Capcom
Distribuidora: Capcom
Gênero:

RPG


Lançamento: 13 de Dezembro de 2001
Outras versões: Super Nintendo

Descrição
Sem descrição para este jogo.


Dicas
1 Dica

Veja a Chun-Li no Breath of Fire
Na cidade Bleak vá para a casa do menino mágico, ele vai falar "Put a hundred coins on the table and I will make them disappear", selecione Yes.
Depois ele vai falar "Look behind you." selecione No duas vezes e depois Yes, você verá a Chun-Li treinando o Lightning Kick.


Veja também
Se você gosta desse jogo, provavelmente também vai gostar desses:
Não deixe de ver a lista de jogos de Game Boy Advance


Compartilhe: