A Tectoy acaba de lançar no Brasil o Atari Flashback 7, que é uma versão compacta do clássico Atari 2600, possui um design que lembra o visual do Atari original, com o console preto e filetes que lembram os detalhes em madeira. Ele não possui entrada de cartuchos, mas vem com 101 jogos na memória.
Acompanha dois joysticks com fio (compatíveis com os joysticks originais), é conectado na televisão através de cabo RCA. O preço sugerido são salgados R$ 499.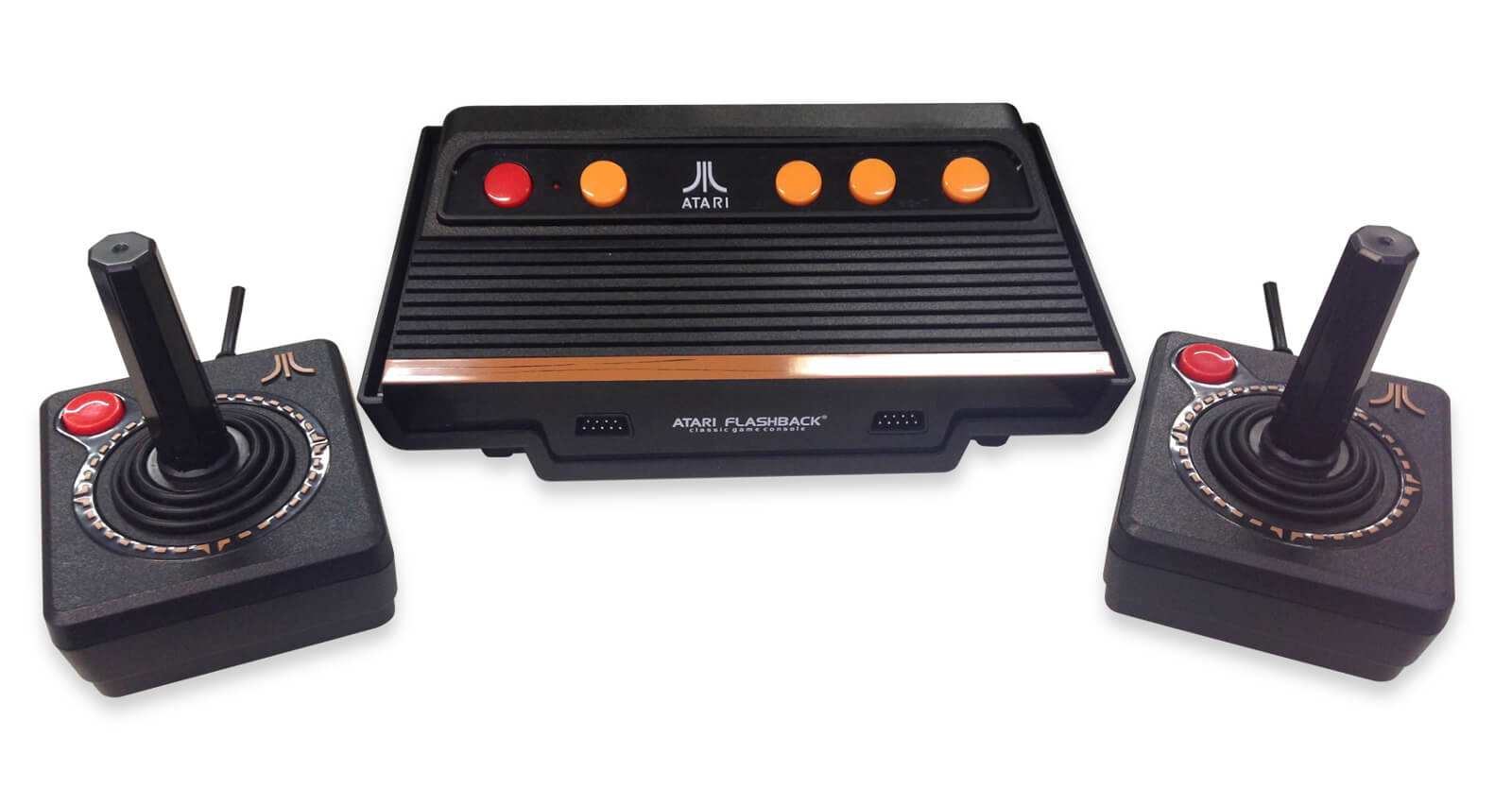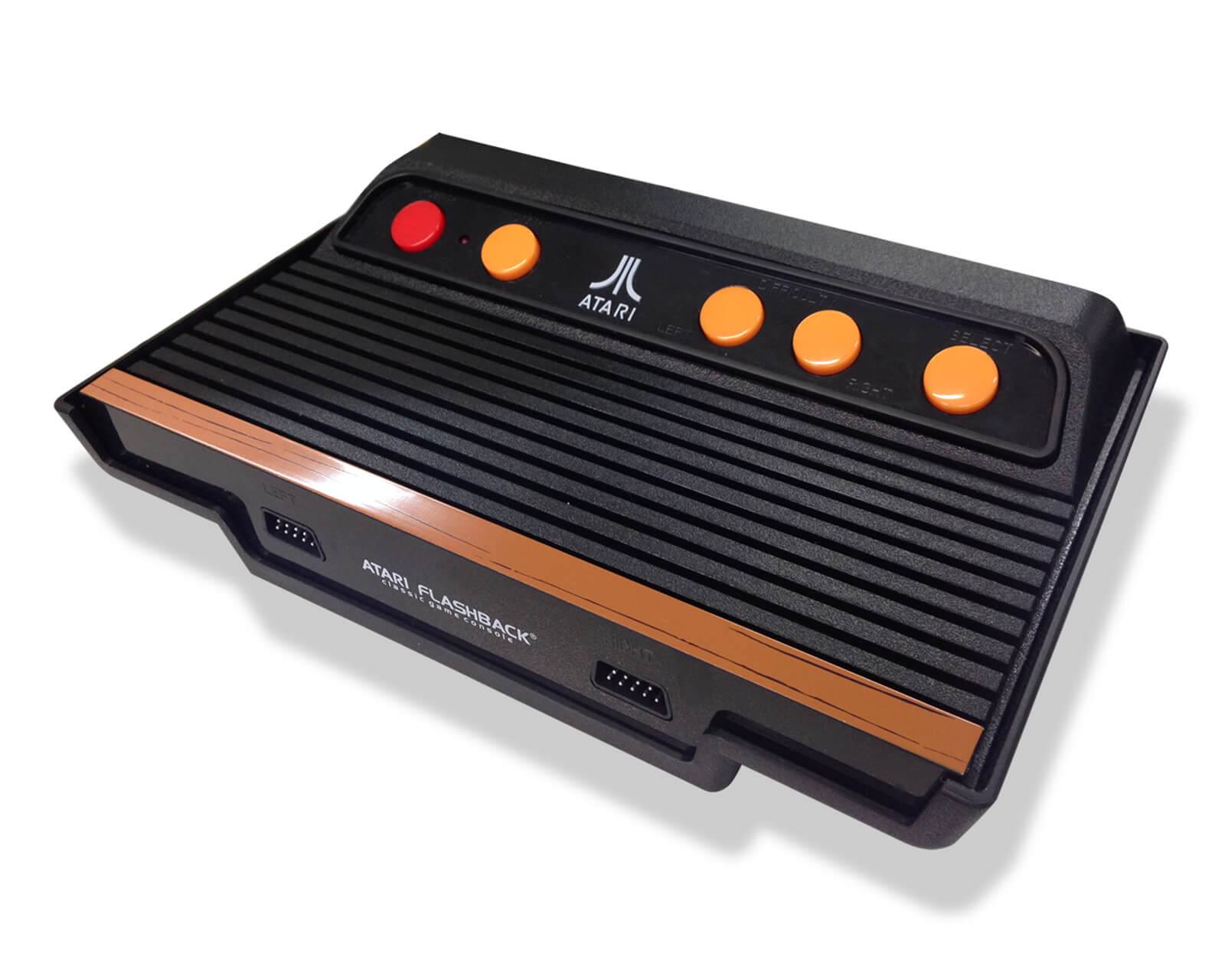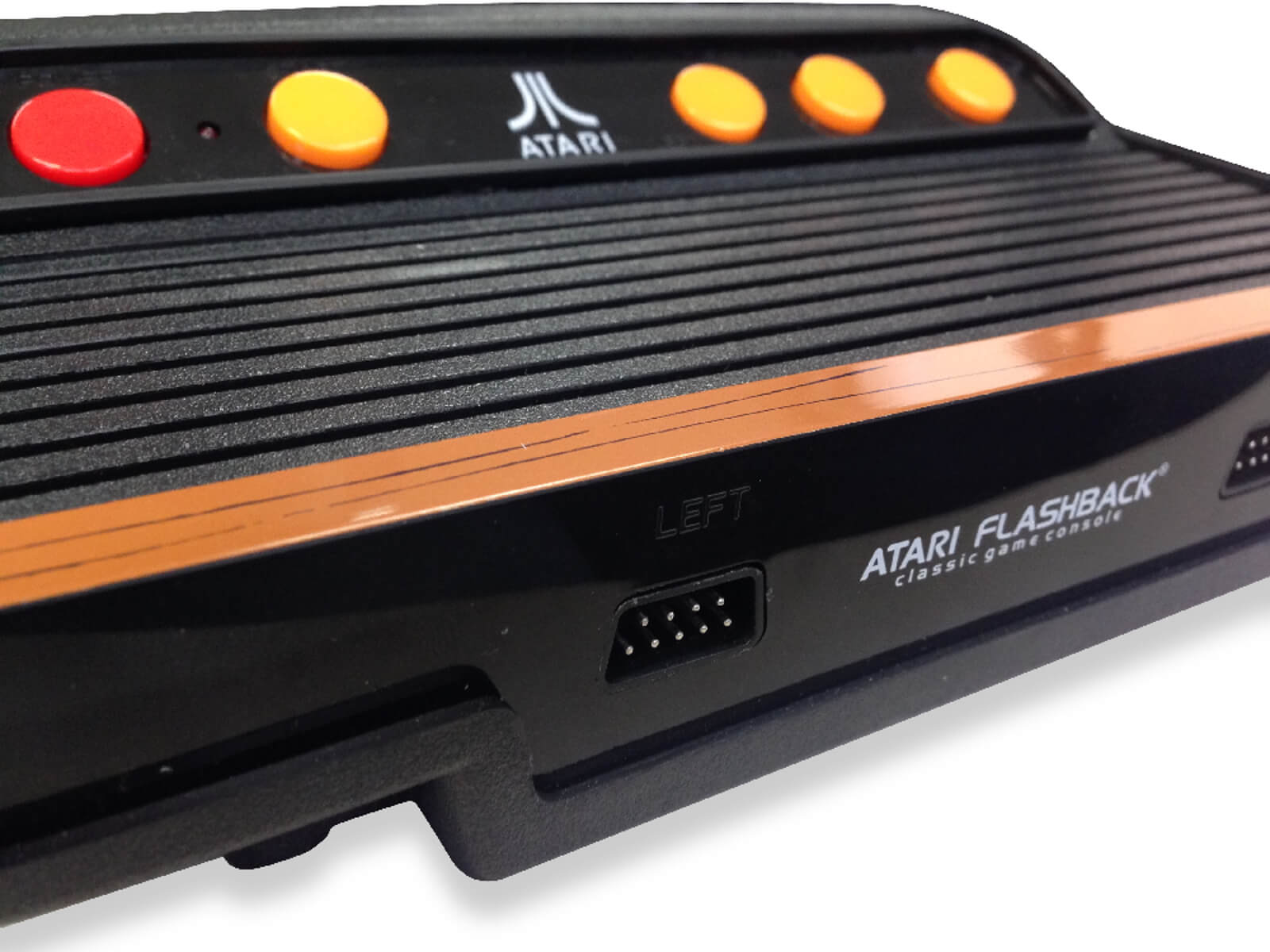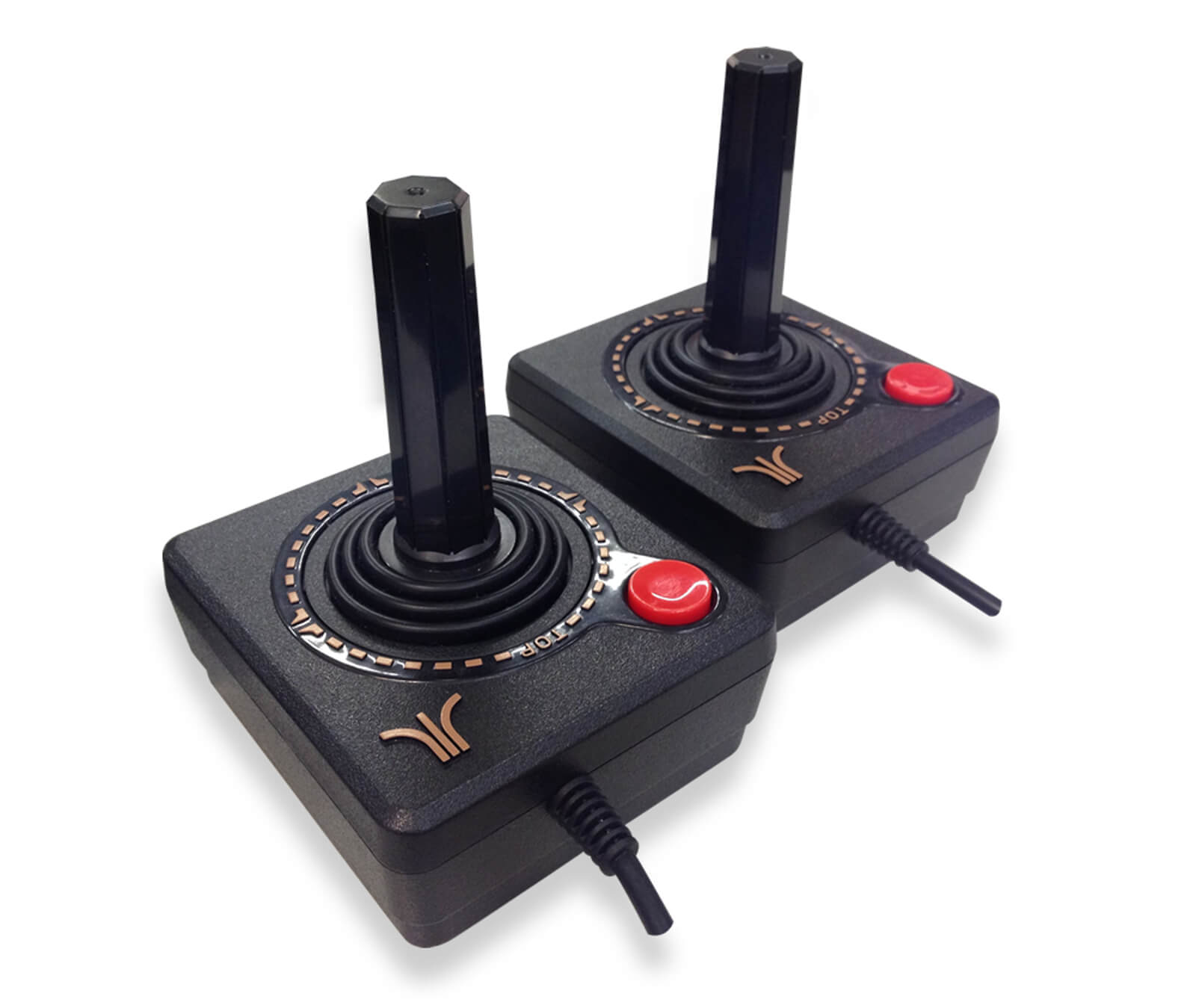 Confira a lista completa dos 101 jogos que vem na memória do console:
-3D Tac-Toe
-Adventure
-Adventure II
-Air Raiders ™
-Air Sea Battle
-Aquaventure
-Armor ambush™
-Asteroids®
-Astroblast™
-Atari Climber
-Backgammon
-Baseball (Super Challenge™ Baseball)
-Basketball
-Black Jack
-Bowling
-Breakout®
-Cannonball™ (Human Cannonball™)
-Canyon Bomber®
-Centipede®
-Chall. Football (Super Challenge™ Football)
-Champ. Soccer (Championship Soccer)
-Chase it!
-Circus Atari®
-Combat®
-Combat® II
-Crystal Castles®
-Dark Cavern™
-Demns To Dimnds (Demons to Diamonds™)
-Desert Falcon
-Dodge'Em
-Double Dunk™
-Earthworld™ (Swordquest: Earthworld™)
-Escape it!
-Fatal Run
-Fireworld™ (Swordquest: Fireworld™)
-Flag Capture
-Football
-Frog Pond
-Frogger
-Frogs & Flies
-Front Line
-Fun With Numbers
-Golf
-Gravitar®
-Hangman
-Haunted House®
-Haunted House II (Return to Haunted House)
-Home Run
-Indy 500™
-Intl. Soccer™ (International Soccer™)
-Jungle Hunt
-Maze Craze (Maze Craze: A Game of Cops 'n Robbers)
-Millipede®
-Miniature Golf
-Miss It!
-Missile Command®
-Moto Rodeo (MotoRodeo)
-Night Driver™
-Off The Wall
-Outlaw
-Polaris
-Pong Sports (Pong®)
-Radar Lock
-RS Baseball (Realsports® Baseball)
-RS Basketball (Realsports® Basketball)
-RS Soccer (Realsports® Soccer)
-RS Volleyball (Realsports® Volleyball)
-Saboteur®
-Save Mary
-Sea Battle™
-Secret Quest
-Shield Shifter
-Sky Diver
-Slot Machine
-Slot Racers
-Solaris
-Space Attack™
-Space Invaders
-Space War
-Sprintmaster
-Star Ship
-Star Strike™
-Steeplechase
-Stellar Track™
-Street Racer
-Strip Off
-Sub Commander (Submarine Commander®)
-Super Baseball
-Super Breakout®
-Super Football
-Surround
-Sword Fight™
-Tempest®
-Video Checkers
-Video Chess
-Video Pinball
-Warlords®
-Waterworld™ (Swordquest: Waterworld™)
-Wizard
-Yar´s Return (Yars' Return)
-Yar´s Revenge (Yars' Revenge®)
Infelizmente o lançamento do Atari Flashback 7 no Brasil não vai ter o mesmo impacto na comunidade retrogamer que o novo Mega Drive, por vários motivos. Primeiramente o Atari Flashback não é um produto único como é o novo Mega Drive, e sim uma versão licenciada do console fabricado pela AtGames. Além disso não possui entrada de cartuchos, e apesar de vir com muitos jogos, ele não vem com os jogos da Activision então muita gente vai sentir falta de clássicos como Pitfall e River Raid.
Receba mais sobre "Tectoy lança o Atari Flashback 7 no Brasil" e outros assuntos interessantes gratuitamente no seu e-mail.
Não se esqueça de confirmar seu cadastro, basta clicar no link que será enviado para seu e-mail.
Ou se preferir você pode receber por RSS ou pelo Twitter.
Compartilhe a notícia: